The internet has changed how we connect and goes about our everyday lives in a relatively short period. Nothing has changed more than the way we do business and keep data. Many businesses are already using cloud based accounting system for their transactions and storage systems. It's unlikely you haven't heard the term and wondered what it is and how it works.
It is best to mention that you have most likely used cloud computing software daily without even realizing it. Most business uses Dropbox, Google Drive, Office 365, or other file-sharing providers. All of these technologies save data in the cloud. Data is processed and stored for remote access from any internet-connected device.
Cloud based accounting system operates the same way traditional accounting software does. Standard accounting software manages transactions and procedures. But all data is transferred to a secure server outside the firm where it cannot be lost, destroyed, or stolen. Switching from traditional software to cloud-based accounting software may seem complex.
However, you're integrating the cloud's power with the same checks and balances you're currently employing, making your workday more effective and, eventually, safer.
Keeping your accounting records offshore removes the need to back up your system and data. If your business computers break or your laptop is stolen, you can be confident that nothing is physically stored on your devices, so you won't lose work or allow illegal access.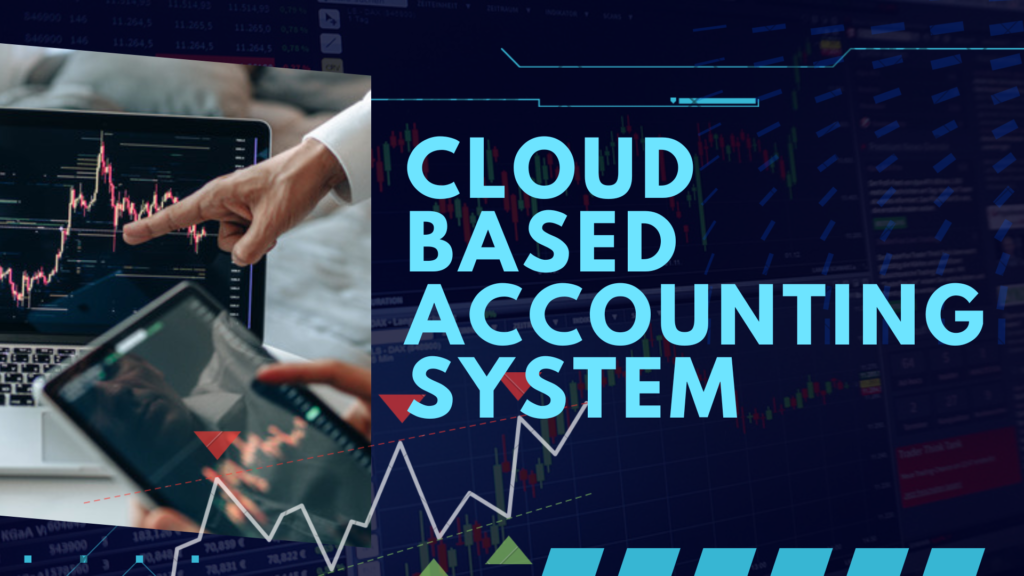 Cloud Based Accounting System for E-commerce
Have you thought about adopting e-commerce accounting software for your company? Perhaps you should. As you are aware, running an e-commerce business requires much more than just tracking income and spending.
Surely these factors are crucial for your company's performance, but you'll also need to know which goods are selling well and which aren't. To keep your firm competitive, you must keep track of your inventory, orders and design a pricing plan.
As a result, if you don't handle your e-commerce business's money effectively, it can easily spiral out of control. And, let's face it, spreadsheets are no longer enough for managing your company's finances and fall short in various ways.
This is where the e-commerce cloud based accounting system enters the picture. It allows you to manage all the aforementioned processes effectively and efficiently while saving time and money.
Best Cloud Based Accounting System for E-commerce
To avoid time-consuming duplicate entry and inevitable errors, the best e-commerce software should interface with your e-commerce site. Inventory and sales changes recorded in your e-commerce platform must be transferred easily to your accounting system and vice versa. Here are the top four accounting software alternatives for your e-commerce website.
QuickBooks

Xero

Zoho Books

Wave
QuickBooks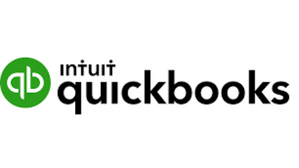 QuickBooks is online accounting software that is simple to use and suitable for various industries, including construction, manufacturing, and retail. You may also simply discover independent QuickBooks qualified CPAs [certified public accountants] and tax specialists to assist you with your bookkeeping.
Shopify and QuickBooks integration
Shopify is the core of your online business, and with so much data pouring in, you need the means to stay organized and keep your books up to date. When you connect Shopify and QuickBooks, your inventory, orders, customers, and shipping are immediately and accurately updated. QuickBooks Online accounting allows you to track income and expenses and maximize tax benefits for your Shopify business.
QuickBooks for Amazon Sellers and how to integrate both
Amazon QuickBooks Integration is a great approach to save time and keep your records up to date. The connection will allow QuickBooks to categorize and correlate your Amazon Business purchases to your bank or credit card data. All that is left for you to do is examine and approve the job.
QuickBooks integration for Woo Commerce and eBay
Integrating your Woo Commerce business with eBay and QuickBooks is a simple way for automating your store administration. This allows you to manage your data from your preferred platform and automatically sync all sales data into QuickBooks. You can handle your products in Woo Commerce and have updates synced to QuickBooks and eBay. You can also sync your inventory across all three platforms.
How to integrate E-commerce with QuickBooks
To integrate Amazon, Shopify, Etsy, and eBay with QuickBooks you can use software like A2x. A2X handles e-commerce accounting for Shopify, Amazon, Etsy, eBay, and Walmart retailers all around the world.A2X is the missing link that connects Xero, QuickBooks, and Sage to your e-commerce sales channels, allowing you to simplify your back office and capitalize on e-commerce prospects.A2X will not post or make any changes to your accounting system unless you provide the go-ahead. Tell A2X how you want your Amazon sales and fees to be accounted for. Use the A2X suggested accounts or create your own. Your Amazon transactions are imported into the A2X dashboard and organized to correspond with the deposits you receive.
QuickBooks Financial Stats
After two record-breaking years of business start-up, there's no indication of a diminishing trend, with QuickBooks projecting that as many as 17 million new small enterprises might be established in 2022.
The estimate is derived from a recent survey of 8,000 U.S. employees held by QuickBooks in November 2021. According to the poll, over three out of every five people (57%) aspire to start a business, and one in every five (20%) will do so by 2022, amounting to approximately 17 million people.
According to Intuit Investor Day 2019 – QuickBooks presently serves well over 200,000 mid-market clients when coupled with QuickBooks Desktop Enterprise and Online Advanced.
With over 800 million worldwide small company and self-employed customers and 56 million prospects visiting QuickBooks each year, Intuit is committed to providing the best initial user experience and guiding them into the suitable financial management software area. QuickBooks takes 15 years to build its first million QuickBooks Online (QBO) customers. In the fiscal year 2019, the firm served 4.5 million global QuickBooks Online clients, with a net gain of 1.1 million new customers.
XERO Accounting Software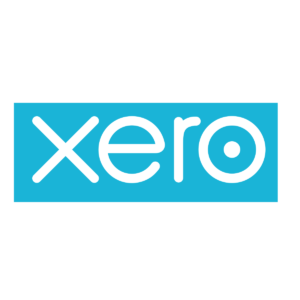 Xero, a cloud-based accounting system enabled small companies to access their accounts from anywhere and interacts with over 1,000 apps. It is less expensive than competitors like QuickBooks Online and doesn't charge extra charges for new subscribers, making it an affordable option for growing businesses.
How XERO works
You'll activate your account and give information about your company after starting a free 30- day trial of Xero. You can then connect your banking information to the Xero accounting software and decide if you wish to accept electronic payments via online invoicing.
Use Shopify with XERO
Integrate Shopify's sales tools with the Xero accounting software to get a holistic view of your business's success. Sync each order into a single invoice automatically, or sync orders into a summarized invoice regularly.
XERO Integration with wo-commerce and Amazon
Connecting Xero and Woo Commerce may aid your business by automating various accounting procedures. You can manage payments, generate invoices, keep track of your inventory, perform bank reconciliations, and more.
Transactions from your e-commerce store are copied as invoices to your Xero account. The invoice includes all of the necessary billing information, such as identities, delivery details, product details, and more.
Integrating Amazon Seller Central with the Xero accounting program ensures that you are up to current on your sales, inventory, and finances as your business grow. You may monitor your business from anywhere with the mobile applications.
Xero's financial performance for the fiscal year 2022
In FY22, Xero increased operating revenue by 29% and passed the billion-dollar mark for the first time, reaching $1.1 billion. Xero finished the fiscal year with 3.3 million global members and 4,784 workers worldwide, representing a 19% and 31% increase over the previous year, respectively.
As more individuals understand the benefits of cloud accounting and digital tools, the last year has emphasized the resilience of small companies and their advisers, as well as the strength of our relationships with clients and partners.
Xero's revenue growth profile returned across the year, notably in the second half of the fiscal year, and it produced a notable increase in Market share, strong progress on subscriber growth, and gain in churn, which has consistently been below pre-COVID-19 levels. These critical measures contributed significantly to a significant rise in overall subscriber Lifetime Value (LTV).
WAVE Accounting

Wave Accounting is a cloud based accounting system option for small-business owners. It is simple to use and accessible. This program may be used by those who have no prior accounting experience. Internal integrations enable you to handle bookkeeping, accounting, and invoicing from a single location.
Although the invoicing features of Wave make it an intriguing alternative for service-based organizations, this small-business accounting software does have certain restrictions. IN just a few clicks, you can link Wave to any of your e-commerce websites like amazon, Shopify, etc. By combining tools like Wave to create visual automated processes, you can design, construct, and automate anything for your job.
Wave Stats
Wave, which was founded in 2009, has over 3.5 million members worldwide. H&R Block, a publicly traded firm with almost 12,000 retail tax offices in the United States, Canada, and Australia, purchased it in 2019.
Shopify &Amazon integration with Wave
You can use Toxomate to integrate Shopify and amazon with a wave. Taxomate makes it simple to reconcile and record Amazon sales in Wave. It alleviates the burden of manually comparing sales to the lump cash paid by Amazon. It posts Amazon costs, sales, returns, and other charges in Wave for quick and simple reconciling. Set auto sync to import and transmit your settlements to Wave as soon as they become available. Unlike competitors, there are no limits on the number of accounts or users that can be added.  
Zoho Books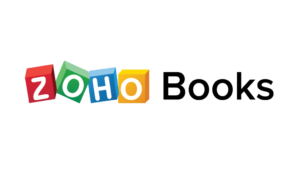 Zoho software for accounting is a complete accounting solution for organizations of all sizes that handles money across the board. It automate your accounts payable and receivable, time tracking, payroll, transaction management, and inventory control system. Furthermore, Zoho software for accounting facilitates customer and supplier contacts via a client portal where clients may securely maintain payment information for recurring transactions.
How to use Zoho software for accounting
No lengthy installations or downloads are required to use Zoho software for accounting. By automating periodic bills, setting up payment reminders, and receiving payments using online payment gateways, users may manage customers and handle client invoices either online or by mail.
Integrate Zoho with Shopify, Amazon, and Woo-commerce
Zoho Flow is an integration tool that allows you to link with Shopify, Amazon, and Woo-commerce without writing any code. In minutes, you can automate complicated business procedures. Set a trigger, add actions, and use Disruptions and Decisions to design your entire process on an easy-to-use platform.
Cloud Inventory Management Tools
It is your responsibility to satisfy the expectations of your consumers and deliver things on schedule, which involves excellent inventory management and tracking. It becomes considerably more tiresome and difficult if not done with prudence. If not done with caution, it becomes significantly more tiring and difficult. As a result, it may affect your fulfillment capabilities and warehousing expenses. But don't worry; these issues are solvable. It also serves as inventory management software.
What is Inventory Management?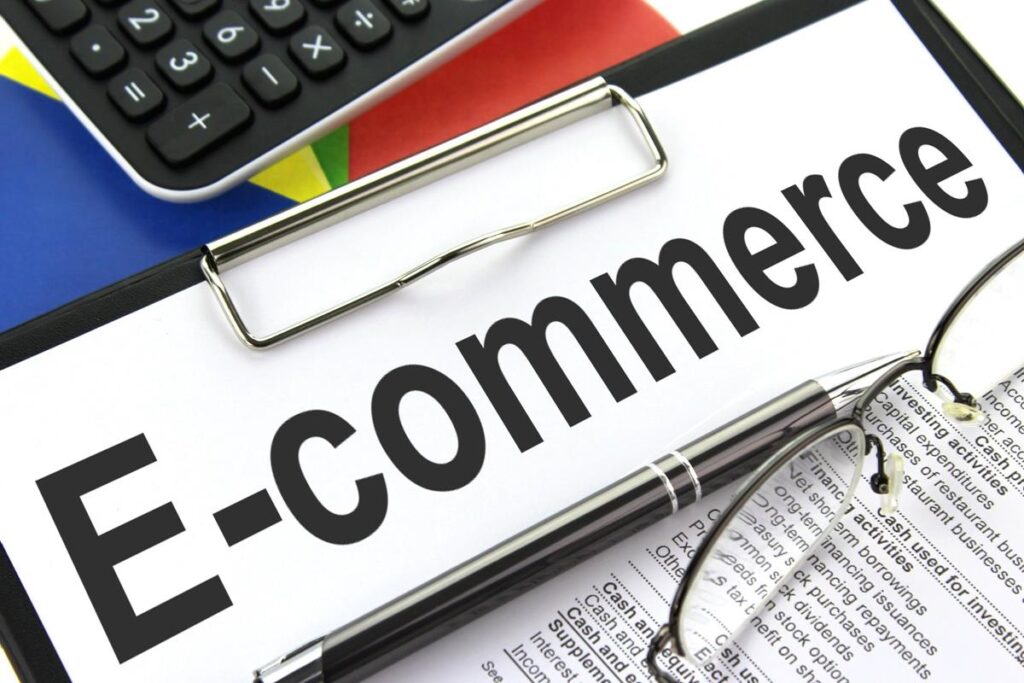 Inventory management software is used to monitor and oversee a company's current inventory, which includes stocks, purchases, and sales. This software help in the management of information, efficiently maintaining warehouse stocks, and simplification of product pricing.
The program may help you with product logistic management by automating activities including trade, buying, transit, cost, storage, assemble, shipment, and delivery.
It also reduces the need for human labor while boosting efficiency, decreasing costs, and saving time. Furthermore, it delivers useful insights to assist you to accelerate your company's success.
Modern inventory management software is currently available on the market, and it comes in a range of sorts and applications that are based on the industry, business structure, and stock type. Cloud-based inventory management software is crucial since it can be modified and updated instantaneously.
The following are the essential elements of current inventory management software:
Optimizing inventory

Asset tracking

Organizing warehouse

Product identification
Inventory management software may connect an organization's many duties by utilizing the technology for storing, selling, purchasing, delivering, collecting, reordering, monitoring, and turnovers.
When researching inventory software, you may discover that there are several software solutions available, which may be a time-consuming and unpleasant endeavor.
Save time and effort by reviewing the inventory management software listed below and selecting the best one for your company based on its specific requirements.
Sortly
Sortly can help you avoid the otherwise-annoying task of inventory management. This is a Unicode (or barcode) based inventory software designed for small enterprises that allows you to easily monitor, categorize, and update even the tiniest item.
You may get started fast by importing existing stock through a CSV file. Sortly also supports smart teamwork through role-based access levels.
All inventories are synchronized with the cloud anywhere or can be managed offline. You also get automatic low-stock warnings and can create reminders to stay informed. You may also check the current inventory status and produce activity-based reports to export as PDF, CSV, and so on. Finally, Sortly offers a free tier with restricted functionality as well as a 14-day free trial on subscription plans.
Cin7
Millions of organizations and sellers rely on Cin7 to accurately monitor their whole inventory, increase sales, and improve company efficiency.Cin7 is a tool for integrating your goods, stock locations, sales channels, orders, processes, warehouses, reports, and so on into a unified automated solution. It gives finance, operational, e-commerce, and warehouse management tools required to manage operations smoothly and effectively.
With versatile features, it enables you to sell your items through different channels, whether online, retail, or wholesale. Manage everything effectively through sourcing through purchasing, contract production, or basic manufacture. Set precise pricing, payment conditions, and quotations; create distinct product catalogs, and provide extra assistance to your B2B customers when they buy at your wholesale site. Gain complete control over all transactions, from EDI orders to bulk purchases.
Cin7's flexible fulfillment organizes your warehouse as you receive purchase orders and manage the shipment. It reduces swelling stress for e-commerce firms by automating stock tracking, order handling, and delivery.
QuickBooks
QuickBooks can help you manage your business across numerous platforms. It allows you to quickly list your items on many platforms and maintain them to boost brand exposure while developing your consumer base. It monitors distributions, inventory, and sales channels at a central location.
QuickBooks is a popular accounting software tool for tracking expenditures, income, profitability, and sales, among other processes. Recurring billing, financial data, reconcile banks, budgets, and data input may all be automated.
Manage everything smoothly and prepare for tax season with little work or concern. Simply collect and retain all receipts and remain updated using their mobile app to stay compliant and optimize deductions. Linking your credit card and bank accounts to QuickBooks can help you boost your cash flow quickly. Profits, loss, and balance sheets may be viewed at a glance with a few mouse clicks, simplifying your bookkeeping.
QuickBooks allows several users to use the program at the same time while logging all activities. It enables your accountants, bookkeepers, and coworkers to do their duties more effectively.
Zoho
With Zoho, you may get an all-in-one inventory management system. It helps businesses with inventory management by processing orders, maintaining inventory, and handling tax. The one application allows you to categorize, configure, and track goods for improved stock control. You can categorize stock based on their characteristics, monitor them across multiple warehouses, record their movement, and keep track of identification numbers and expiry dates.
Conclusion
Cloud based accounting software allows your firm to grow by automating and streamlining your essential accounting tasks, making it more secure and easier to use. This accounting system is no longer merely for the future. Firms must implement it today to avoid risk falling behind and losing ground to rivals. The benefits of implementing a cloud based accounting system are similar to the benefits of using other cloud based applications. But still cloud accounting software is important because finance is heart of all company activity. Simply stated, cloud-based accounting software is an essential investment for organizations today.